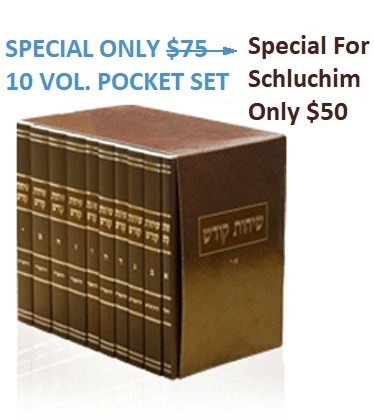 HOW THEY BECOME YOURS
As of Chodesh Tishrei 5781, Thirty books have been published, in beautifully clear print and handsome binding. The entire new series is projected to total about 60 volumes.
Registration to the Project is either online or with the project distributors at the Chabad-Lubavitch communities worldwide.
The only way to join this project is true a unique participation program and registering in advance.
Following accepted practice in such an ambitious series, and in order to enable as many participants as possible to join, publication will be in several phases.
How to participate? Register online to become an active participant, while you support this valuable project financially, you'll receive the 22 published volumes. Instalments of payments for each group of books will be made as new books are published. One and final instalment will be paid as you receive the final volume of the set, estimated at 60 volumes in total.To give the opportunity to as many people as possible to join, we have decided to reopen registration for the project to the public, right now the final payment should be capped at $800. To be clear, the entire set for participates not exceed $800 for the entire set!
This is the only way you can purchase the set. No sets or individual volumes will be sold in stores. Only a limited number of subscriptions are available at this price.